The warehouse of GLS-Dental in the city of Kassel, which was modernized by TUP, was a great challenge in the project phase, both from the conditions on-site and in regard to the project requirements. The result is documented in this article.
Received on site by Mr. Pelz and Mr. Holtmann, both longtime technical managers in the GLS warehouse, the course of the project was explained in rough outlines. Also present was Wolfgang Gilbert, one of the technical project managers of TUP in the GLS project. "In terms of the spatial dimensions, GLS with its 3800 square meters is actually more of a smaller facility by our standards," explains Wolfgang Gilbert. "However, around 100,000 articles are managed in this area – and this in eight different storage types, which in turn are accessed via different picking procedures. Ultimately, the complexity of the software is such that it is almost comparable to a classic two-year project."
Software implementation on the fly
Mr. Holtmann continued: "In addition, various third-party systems were connected, such as the KHT picking robot or the pick-by-light facility. Both currently run as independent systems in the background and transfer the inventory data to the TUP software". The implementation of the systems from different manufacturers, which have grown gradually since 2003, increased the complexity of planning and programming many times over. Especially the modular connection of these systems and the coordination of the interface communication between manufacturers was a challenge. The successful completion of the project, including the well-functioning warehouse management system, was demonstrated during the subsequent tour, both in the small parts warehouse (2,200 square meters) and in the large package units warehouse (1,600 square meters).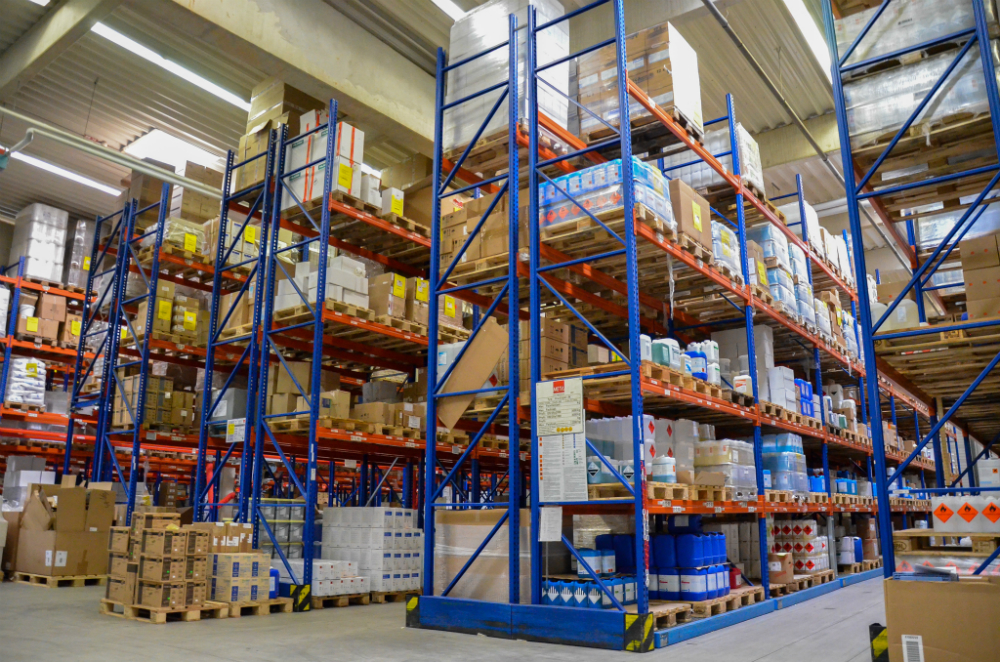 The special feature of the software implementation was undoubtedly the condition "under running wheels". This meant that operations had to continue while the system was running. GLS-Dental's readiness to deliver is estimated at 96 percent (material), and the company is also very well positioned with 94.8 percent for spare parts. A delivery bottleneck would be fatal for the company as well as for the customers. Because the latter order not without reason with GLS. In Kassel, GLS is specialized in the central purchase and the procurement of dental, dental-technical and medical use and expendables as well as spare parts. The extended service profile includes purchasing, warehousing, replenishment, order processing, order picking, shipping, transport organization to the end consumer, technicians and depot, product range design, article master and price maintenance as well as complaint processing – in other words, the facility is key in maintaining good customer relationships.
In the following, we have also published the KHT picking robot including shelf picking as well as the extraordinary storage area with an integrated paternoster elevator.