32 days of vacation, special leave, sabbatical options, flexible working hours
Permanent employment contract and a flexible company pension plan
Regular barbecue sessions by the CEO, barcamps, company outings and much more
Coffee (incl. portafilter espresso machine), tea, beer and other beverages, fruits & snacks
Mobile work, option on a company car and bike leasing
Advanced training, workshops and regular exchange of knowledge
An Air-conditioned low-energy building, quiet two-person offices, parent-child offices, a lounge, multiple roof terraces, a garden with a fire pit, barbecues, fitness rooms + personal trainer, a boules court, chess, table soccer & table tennis
---
Our philosophy and values
As a mid-tier family owned business, we feel committed to the well-being of our employees and their personal development. We promote understanding and respect in dealing with each other. In addition, we are promoting a culturally diverse working environment. As a result, employees of different nationalities and qualifications enrich our company. We appreciate the value of long-term personal relationships with customers, suppliers and, of course, our employees.
Equal opportunities
No fluctuation
Generation management
A stable balance of work and family life
Tailor-made vocational training
Flexibility
An individual and modern workplace
Become part of our family of experts
We are growing and therefore looking to strengthen our project teams. You are the interface between our teams and our project partners. As project manager for intralogistics (f,m,d) you ensure a transparent, value-adding project process and successfully mediate between implementers, stakeholders, product owners and planners.
We are an internationally active family business specializing in control software and hardware planning for intralogistics processes. We optimize the sometimes highly automated logistics in large distribution centers through our customized solutions. Therefore, we need project management talents who like to work as an intermediary between the industrial and software world to achieve success in projects with their teams. We implement complex green and brownfield projects for our customers in industry, retail / e-commerce, pharmaceuticals, automotive, and aviation, and develop best-practice solutions for their unique requirements.
As a company active in research and university teaching, our goal is to actively shape topics such as artificial intelligence and analytics, which will give you exciting insights into two fast-growing industries.
As an employee, you can look forward to flexible working hours as well as a family-friendly and dedicated team. As part of our philosophy, we embrace open communication, flat hierarchies and are on a first-name basis. This is also reflected in our healthy mix of long-term employees and career starters, so young can learn from old and old from young. In addition, we offer numerous benefits, such as bike leasing, an in-house fitness trainer, and permanent employment contracts right from the start. You can get the full overview on this page under the item Benefits.
Our focus is on the individual employee. Our corporate culture is characterized by flexibility, reliability and collegiality. This is what sets TUP apart, especially in times of crisis, when we stand up for our people as a family business.
Your areas of responsibilitiy:
Leading and collaborating on intralogistics projects
Competent support for our customers throughout the project duration and beyond
Project management and project coordination – from project initiation
through the realization phase to project completion
Implementation support for our customers – methodically, operationally and as a
consultant throughout the entire project lifecycle and change process
After sales as well as operational project controlling
A Degree in Industrial Engineering / Business Informatics / Logistics / Business Administration / Mechanical Engineering or a comparable education
Founded knowledge and several years of professional experience in the management of projects
in intralogistics
Experience in IT – especially with warehouse management systems or
ERP systems
Deep understanding of relevant project management methods and
procedures
Ability to work in a team, strong interpersonal skills, strong communication skills and a sound empathy towards the customer
Good self-organization and ability to motivate oneself and one's project team
High willingness to take responsibility
Willingness to travel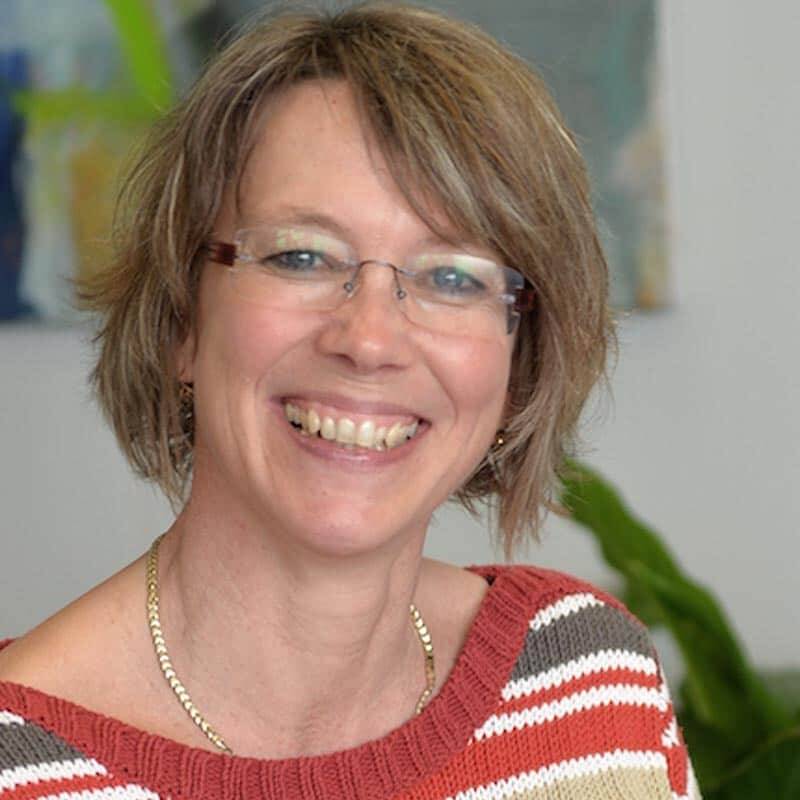 Slava Markert
Slava Markert is our expert for employee and recruiting matters. She is your first point of contact if you would like to get to know us personally.
Please send your application documents to career@tup.com
or use our form below.