32 days of vacation, special leave, sabbatical options, flexible working hours
Permanent employment contract and a flexible company pension plan
Regular barbecue sessions by the CEO, barcamps, company outings and much more
Coffee (incl. portafilter espresso machine), tea, beer and other beverages, fruits & snacks
Mobile work, option on a company car and bike leasing
Advanced training, workshops and regular exchange of knowledge
An Air-conditioned low-energy building, quiet two-person offices, parent-child offices, a lounge, multiple roof terraces, a garden with a fire pit, barbecues, fitness rooms + personal trainer, a boules court, chess, table soccer & table tennis
---
Our philosophy and values
As a mid-tier family owned business, we feel committed to the well-being of our employees and their personal development. We promote understanding and respect in dealing with each other. In addition, we are promoting a culturally diverse working environment. As a result, employees of different nationalities and qualifications enrich our company. We appreciate the value of long-term personal relationships with customers, suppliers and, of course, our employees.
Equal opportunities
No fluctuation
Generation management
A stable balance of work and family life
Tailor-made vocational training
Flexibility
An individual and modern workplace
Become part of the TUP family of experts
We accompany our project partners for many years by providing them with our software solutions, therefore we are looking for C-developers who will develop these packages further according to the "Clean Architecture" model and who enjoy transferring legacy projects into the future. We are an internationally active family-owned company specializing in software for controlling and planning intralogistic processes. We optimize the often highly automated logistics in large warehouses and distribution centers through our customized solutions. For this purpose, we develop warehouse management systems for our customers from industry, retail/e-commerce, pharmaceuticals, the automotive sector as well as aviation.
Some of our project partners are Otto Group, Zalando, Canyon, adidas, Bosch, Subaru, TUIfly, GLS Logistik and Pfizer. As a company active in research and university teaching, our goal is to actively shape topics such as artificial intelligence and analytics, which will give you exciting insights into two fast-growing industries.
As an employee, you can look forward to flexible working hours as well as a family-like and dedicated team. As part of our philosophy, we embrace open communication, flat hierarchies and are on a first-name basis. This is also reflected in our healthy mix of long-term employees and career starters, so juniors can learn from seniors and seniors from juniors. In addition, we offer numerous benefits, such as bike leasing, an in-house fitness trainer, and permanent employment contracts right from the start. You can get the full overview on this page under benefits.
Our focus is on the individual employee. Our corporate culture is characterized by flexibility, reliability and collegiality. This is what sets TUP apart, especially in times of crisis, when we stand up for our people as a family business. Therefore, we also offer space for self-organized groups for table tennis, boules, soccer as well as climbing, cooking, chess or running- regular barbecue sessions by the boss himself, internal wine tastings, entrepreneurial company outings and parties round off our unique TUP community.
As a C Developer, you will work closely with your respective project teams in these areas of activity:
Development and maintenance/modernization of our client's warehouse management system
Exciting and varied tasks throughout the software development process – from individual requirements analysis, to conceptual design, to implementation and integration at the customer
Further development of individual software modules tailored to the customer
Deployment in a legacy project for a loyal, long-standing end customer
Individual, responsibility-based tasks with formative and growth opportunities
After onboarding, act as lead developer for the team in the area of C development
Certified degree in the field of computer science or a completed vocational training in the field of computer science with several years of professional experience
Practical experience and sound knowledge in C and Java development as well as in dealing with databases (Oracle, SQL)
No reservations about complex industrial process flows
Open-minded towards new technologies regarding software development
Code is in good hands with you – because you already had contact with software for complex systems
The word "legacy", other developer's lines or older tools are a welcome challenge to you
We expect teamwork within small teams with colleagues of all ages
High sense of responsibility, strategic thinking and good communication skills complete your personal profile
Knowledge of German and English, business fluent
Infrastructure: Maven, Git, Nexus, Sonar, Jenkins, Visual Paradigm, Robotframework, Liquibase
Software: Apache ActiveMQ, Apache CFX, Apache Camel, Jersey/JAX-RS/Swagger, Jetty Tomcat
Database: Oracle, PostgreSQL, H2
Languages and frameworks: Java, C u. C++, Android, iOS, Javascript u. HTML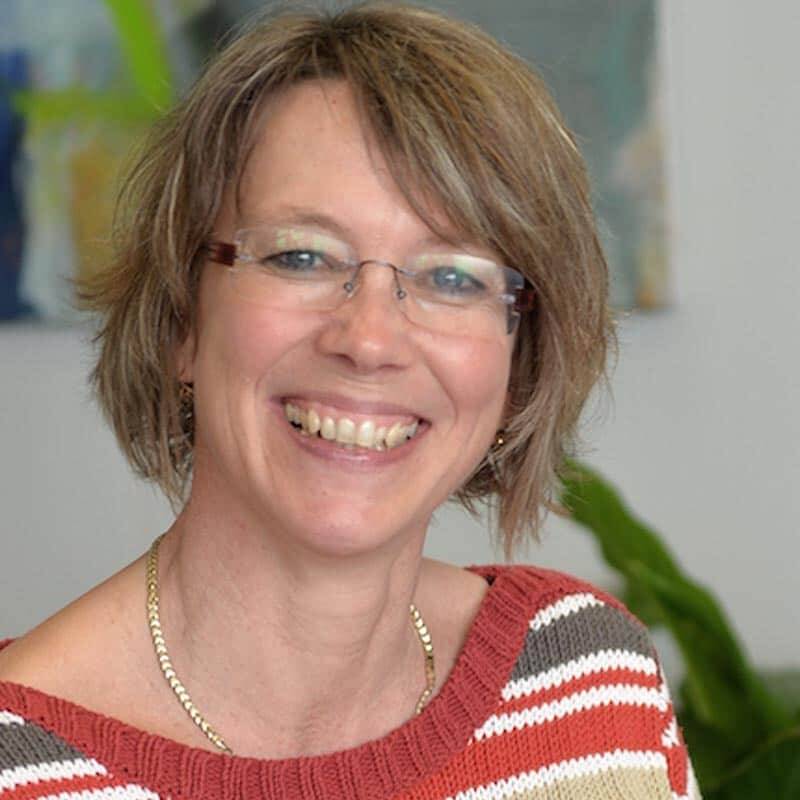 Slava Markert
Slava Markert is our expert for employee and recruiting matters. She is your first point of contact if you would like to get to know us personally.
Please send your application materials to career@tup.com
or use our form.